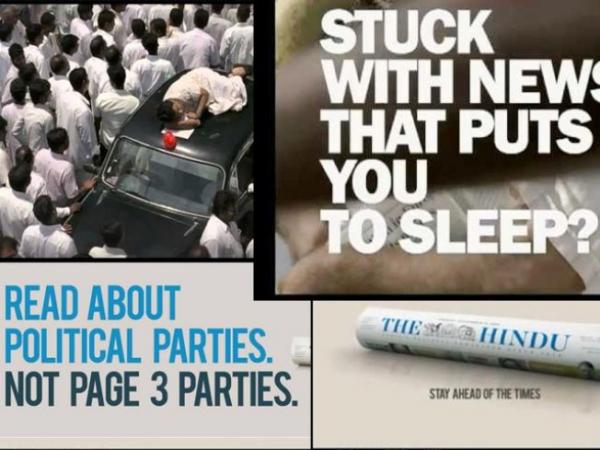 The Economic Times, in one of its "slideshows", lists a few of the more notable retaliatory ad campaigns seen in the Indian media. They include:
TOI launched 'the Wake Up!' campaign last year, featuring Chennai readers being put to sleep by a newspaper full of boring news. In an attempt to hit back hard Hindu told its readers to 'Stay Ahead of the Times' by reading news that was relevant to current affairs instead of Bollywood and celebrity gossip. Television commercials as well as print ads kept the battle between the two publications going.
Rather sporting of ET to include the TOI segment.