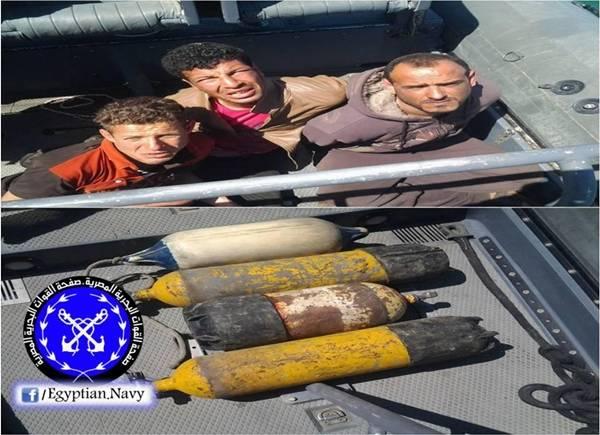 News broke yesterday of the Egyptian Navy catching three scuba divers off the coast of Alexandria who were trying to sever an undersea fibre-optic cable. While this and other reports did not specifically name the cable in question, today's Economic Times notes that it was the SEA-ME-WE-4 cable which was cut. It is unknown what they are basing this information on.
What is known is that the SEA-ME-WE-4 cable has been cut. But this very likely happened earlier thanks to the usual sea anchor mishap. A brief note on Telegeography supports this:
Accidental damage to the South East Asia-Middle East-Western Europe 4 (SeaMeWe-4) submarine cable near Egypt has disrupted internet access there, as well as impacting other nations utilising the cable. ProPakistani reports that due to the damage to the cable, some 40% of customers in Pakistan were experiencing slower transmission speeds. Traffic has been shifted to sister cable SeaMeWe-3 whilst repairs are carried out. The Associated Press quoted an executive from SeaMeWe-4 consortium member Telecom Egypt as saying that the cable was damaged by a boat on 22 March, and would be fully operational today.

In separate news, Egyptian naval forces yesterday (27 March) caught three scuba divers attempting to cut an unnamed submarine cable near Alexandria.
This cable cut is compounded by the fact that two other cables along the same route are/were under maintenance. A report on GigaOm clarifies this:
While the cut was on a single cable, it came at an unfortunate time as a few other major cables were in "maintenance mode" and that has resulted in problems for service providers across the region. Our sources in the telecom community confirmed that two other cables — Europe India Gateway (EIG) and India-Middle East-Western Europe (IMEWE) — were in 'maintenance' mode when the SWM4 got cut. The result is downstream congestion on networks that are going to India and around the Indian Ocean. UAE's Etisalat reported that the internet speeds were down by as much as 60 percent in some locations.
At any rate, while it does not affect India as much as it does, say Pakistan, UAE, etc., most ISPs will suffer a slow-down in speeds for the next few weeks. Reliance—which owns the FLAG cable network—will be one of the ISPs which will be unaffected by this episode.