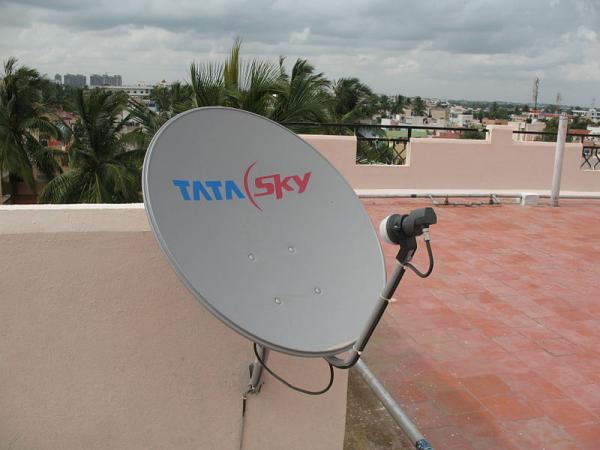 Of the apparently 38 or so HD or near-HD channels that are broadcast into India, only 12 measly ones are included in the HD "bouquet" provided by Tata Sky to its subscribers. While there have been a number of stories circulating around, in an illuminating interview with Business Standard, Tata Sky's CEO, Harit Nagpal, sheds some light on the issue.
In 2005, we (Tata Sky) signed a contract with ISRO for provision of satellite space. At that time, we took 12 transponders on INSAT 4A. Under the terms of the contract, if we wanted more space anytime in the future, we had to write to ISRO and they would meet our additional requirement in two years.

In 2007, one year after our launch, we asked for 12 more transponders. We should have got those by 2009. But the launch of GSAT 10 kept getting delayed. In September, 2012, the GSAT 10 was launched; it went into orbit and was tested. But today in June, 2013, seven months after the satellite was launched, we still haven't been given the 12 transponders.

We have written to ISRO, met them and written to the Department of Space that manages ISRO. Since the Department of Space reports directly to the Prime Minister, I have personally written to the Prime Minister's Office thrice, requesting for our contracted satellite space to be given to us. But to no avail.
The interview ends on an unsettling note (as I've just purchased two HD boxes):
If all else fails, I am within my rights to approach the judiciary, since ISRO is four years behind the contracted date. There is a good chance that we will have to use the legal option. Meanwhile, we are migrating to MPEG4 boxes (MPEG refers to a compression technology). When we launched in 2006, MPEG4 was not available, MPEG2 was. So we are spending close to $200 million and changing all the boxes that subscribers now have, to MPEG4. This will increase capacity, in the short term, by 70 per cent.
Hopefully some of this negative publicity will force ISRO to respond favourably.