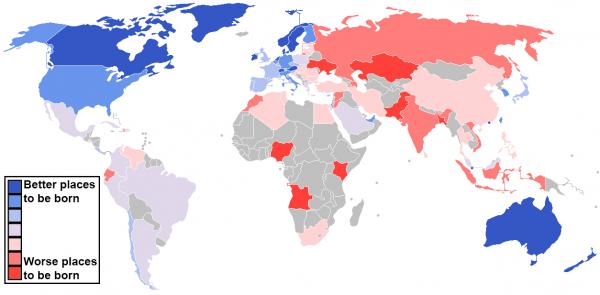 Well, India may not be one of the worst place to be born into on this planet. Worser might be a closer approximation if you go by a "quality-of-life" index published in The Economist.
According to the article, India is jointly ranked 66th in the where-to-be-born index along with Morocco. China is ranked at 49 which mightn't be surprising, but the presence of Iran, Tunisia, and Egypt at spots 58 to 60 raises an eyebrow. For those who enjoy cheap consolation, Pakistan's rank is 75.
The findings of The Economist have also been analysed in a blog by Max Fisher in The Washington Post.
Meanwhile, closer to home, Amartya Sen reckons that India's growth story is a bit of a mirage as, in terms of human development, we rank behind Bangladesh.